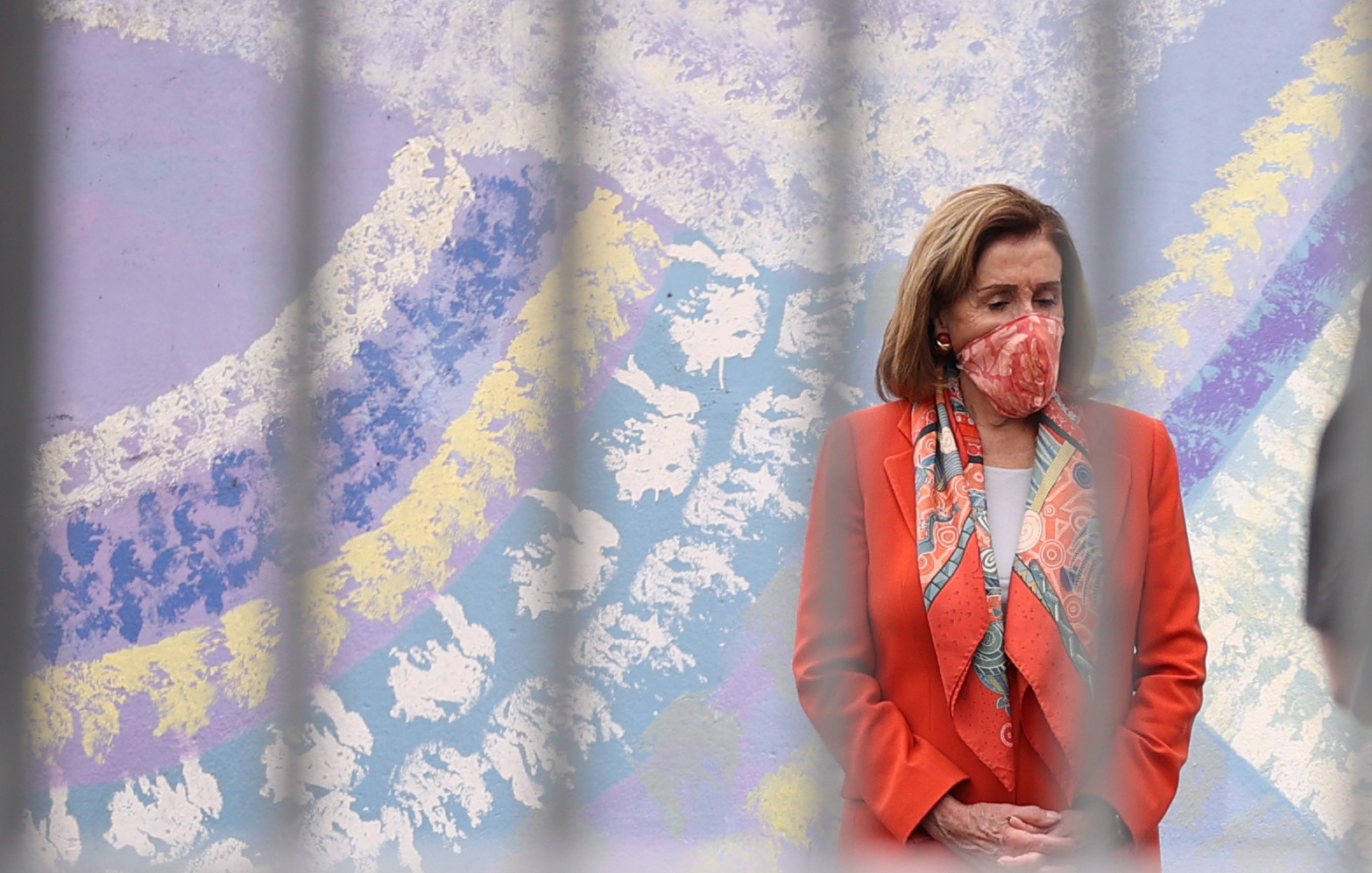 GoFundMe for Owner of Hair Salon Pelosi Visited Raises More Than $42,000
A GoFundMe campaign to help the owner of the San Francisco salon where House Speaker
A GoFundMe campaign to help the owner of the San Francisco salon where House Speaker Nancy Pelosi had her hair done in breach of COVID-19 rules has raised tens of thousands of dollars and garnered messages of support.
Erica Kious, the owner of eSalon SF, told Fox News she had received death threats after security footage showed Pelosi walking through her business on Monday without wearing a mask over her nose or mouth, contrary to the city's coronavirus measures.
Personal care services are banned from operating indoors, although on Tuesday, the day after Pelosi's visit, the city did allow for outdoor services as long as clients were socially distanced.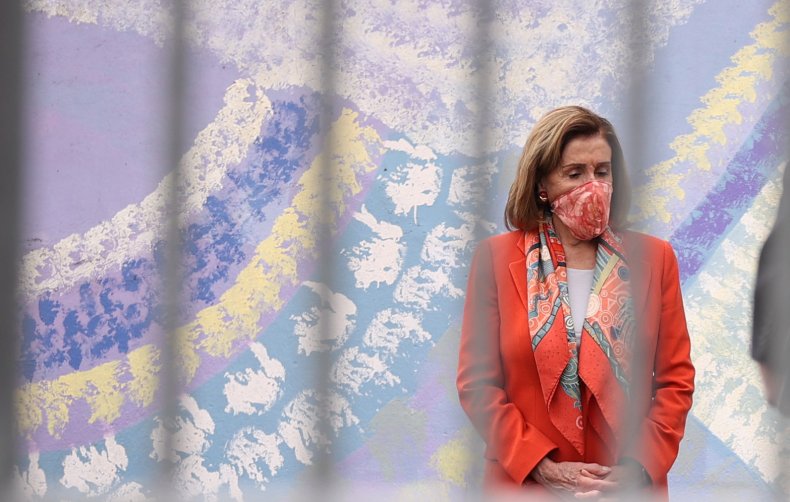 Newsweek subscription offers >
More than 1,200 people have donated to a GoFundMe page for Kious, which describes her as a single mother of two who is "now being forced to shut down and relocate her business and family due to outrage and threats she is receiving."
A target of $300,000 has been set, and as of Thursday morning, people had donated more than $42,000. Many posted messages of support, with one reading: "The salon owner was honest, thought about how wrong Pelosi was here, and had the guts to come forward the next day and share the truth."
Another posted: "Thank you for standing up and being so brave! Patriots will come together to help you relocate and re-establish your business!" while another wrote: "You did nothing wrong. Thank you for telling the truth!"
Newsweek has contacted the GoFundMe organizer, Amy Tarkanian, and Pelosi's office for comment.
Newsweek subscription offers >
However Pelosi, who has frequently criticized President Donald Trump and other Republicans for not wearing masks, believes that the salon owes her an apology for the incident.
She told reporters on Wednesday: "I take responsibility for trusting the word of a neighborhood salon that I've been to over the years many times," she said. "It turns out it was a setup."
Earlier, a spokesman for the speaker, Drew Hammill, had issued a statement saying that Pelosi had been following the rules the salon had told her at the time of the appointment.
"This business offered for the Speaker to come in on Monday and told her they were allowed by the city to have one customer at a time in the business," Hammill said.
But Kious has denied claims that Pelosi had been set up, telling Tucker Carlson Tonight the house speaker had been serviced by an independent stylist who rents chairs in her salon.
"There was no way I could've set that up. I've had a camera system in there for five years. I mean, I didn't go in there and turn cameras on as soon as she walked in and set her up. So that is absolutely false," she said.